7 Criteria In Choosing the Best Air Conditioner Installation Service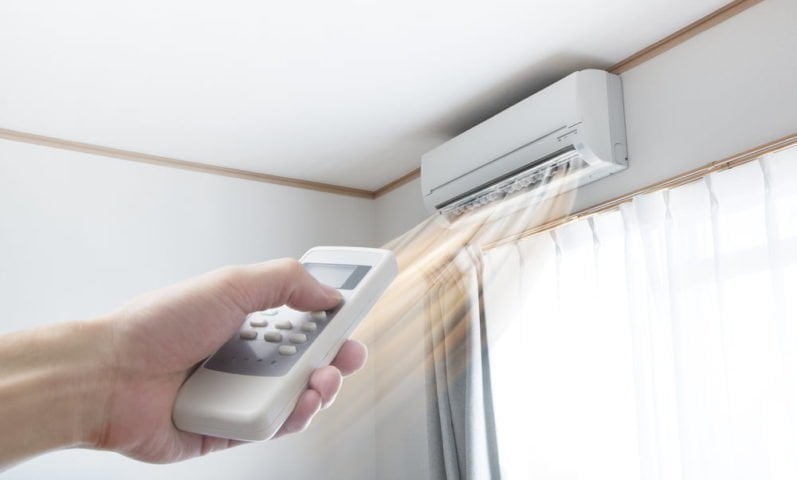 Choosing the best air conditioner installation service is an important decision. After all, you want to make sure that your new air conditioner is installed properly and efficiently.
The quality and kind of service provided by all AC installation companies are not the same. Therefore, selecting the right one for your individual need is a tricky task.
Air Conditioner Installation Service
There are many factors to be considered while choosing the right air conditioner installation service, and checking the criteria discussed below can be a good starting point.
Criteria 1: Professional license and certification
It is very important for experts to be license holders for their specialized job. Most companies will claim to be accredited just to get the job. Be smart and cautious in choosing the right company. It is advisable to verify their claim first by checking their company profile.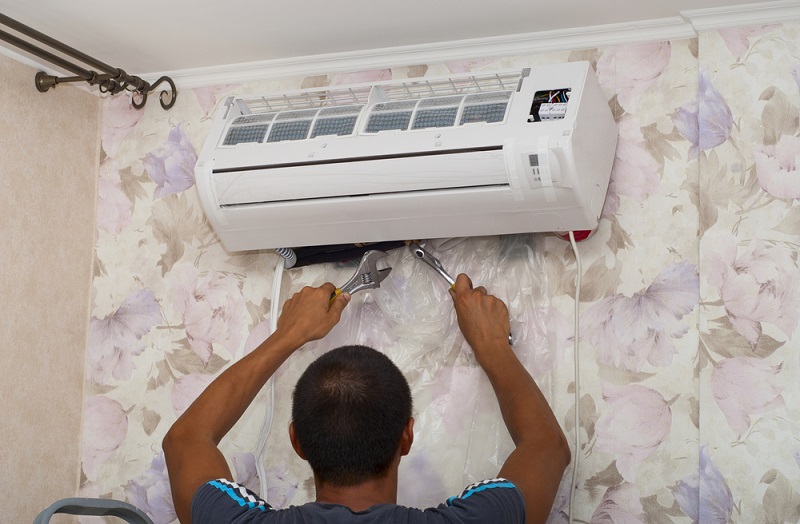 In most countries, you could also check online if they are a duly registered company licensed to operate whatever services they offer. Remember that it's always better to do a bit of a background check before getting on with the job.
Moreover, the need for a license is critical because they are dealing with different complex parts of a home, like electrical, plumbing, and gas lines. It makes the installation company liable to have all the required permits and specialized training to perform the installation. Usually, any contractor should have more than five years of experience in the field to be able to apply for a license.
Criteria 2: Insurance
Another important aspect to consider is insurance. Not all companies take this into consideration. When they do, it means that they are confident about what they do. It's like saying that they care for you and for their employees, too.
The AC installation company must carry a liability policy along with an employee compensation policy for the service person in case someone gets hurt on the job.
Furthermore, insurance provides protection to both the homeowner and the service engineer in case of any damage or in an event of an accident during the installation process. You could request a copy of a contractor's certificate of insurance before hiring them.
Criteria 3: References and reviews
Among the vast number of AC installation services available, it is quite challenging to make the right selection. In this case, other's experiences could help.
Try asking for referrals from friends and colleagues. By doing this, you are choosing on the basis of reliability, cost, and services offered. This could actually be a wise way to shortlist your choices and lead you to a reputable company.
Also, looking into the company's previous projects will give you insights on how they deliver the job. You could ask them about it or check their website if they have one. Plus customers usually leave reviews about how the job went. It could greatly influence your opinion about the company.
Criteria 4: Skill level of the service engineer
It is very important to be sure of the level of skills and hands-on experience of the service person. Another concern is that many companies provide the AC unit, but do not offer the air conditioning installation service.
Criteria 5: Check the service range
After sales service is one of the most important aspects to consider. Getting a clear idea of the support that is provided after the sale of the item is very important. Free servicing, AMC, CMC, and breakdown assistance are some services to look for.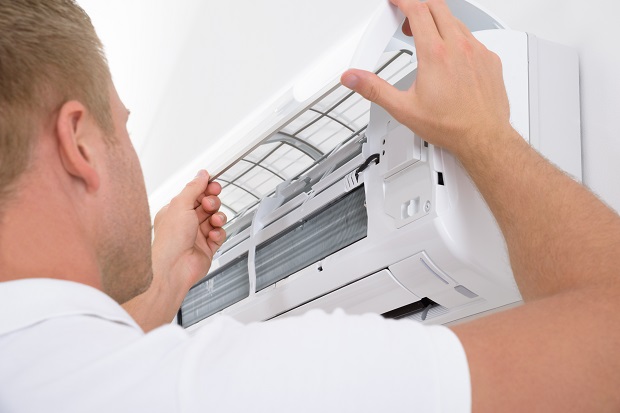 Criteria 6: Installation needs and estimates
In homes where it is the first AC installation, the various installation needs should be looked into. The needs like new ducting work, wiring, circuit breaker, and metal brackets where the AC unit will be mounted should be installed first.
Most air conditioning installation companies visit the home for an inspection and provide written estimates or quotations that will help in comparing the offers.
Criteria 7: Energy-efficient solutions
Every consumer would want to have the highest level of efficient air conditioning installation solutions for their home. Sometimes an upgrade to the existing AC system is also sought for. However, in any case, the highest value for money will be expected.
Many consumers are keen nowadays for star rated energy efficient AC units. The benefit of selecting star rated products is that they go through rigorous testing and are certified by government safe appliances guidelines. These guidelines are important for both private and commercial installations.
You can keep the temperature level too low, moderate, or extremely low, to keep your room under the most comfortable temperature output. Just as you need a central heating system like a furnace or a fireplace in your home, similarly, you also need a central system of cooling to keep your rooms dehumidified and cool during the summer months.
People are now also opting for a green and eco-friendly system of air conditioning machines, for which they are switching to solar panels and solar powers to get their AC work in the best possible manner.
You should see if you have been wasting a lot on the electric bill every month, or else if your ac has not been working properly. In that case, if it is almost winter, and it is time to rejuvenate your entire cooling system, then you can start thinking about the go-green technology.
Conclusion
Apart from good recommendations from trusted sources, a good brand name is another indicator of the quality and experience of the air conditioning installation company. Though a renowned brand name does not always ensure a problem-free service, selecting a local company based on their market presence and reputation is a wise choice. The simple fact is that local companies mostly depend on word of mouth recommendations and their goodwill to get business.
Also Read: The Best DIY Guide for Air Conditioner Installation
---
Well, what do you think about the article?
Do you like what you have read about "7 Criteria In Choosing the Best Air Conditioner Installation Service"? If so, please comment down below. We would love to hear your thoughts about this.
To see more content like this check the guides section of Money For My Beer.

My name is Mark Simon. I am a writer by profession and love to share my written blogs and thoughts about Home Improvement, business, and Fashion that will be informative and useful for readers who love to gain knowledge.