Binance Lending: Lend Crypto and Earn Passive Cash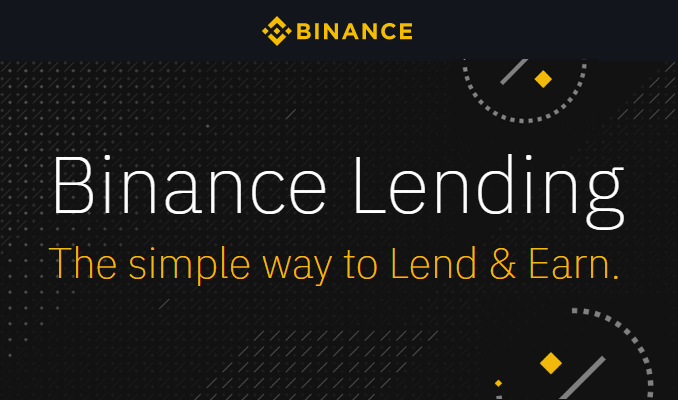 Have some extra crypto on your wallet, or just tired trading to earn cash every single day? Well, say no more! Introducing the new Binance Lending, where you will lend some crypto and earn passive cash.
Binance, I've heard it before. Trading right?
Yes, you got it. To be precise, Binance is a global cryptocurrency exchange platform for trading cryptocurrencies. And quick fact, since early 2018, Binance (until now) is considered as the biggest crypto exchange platform in the world in terms of the trading volume.
And that's awesome, this only proves the trust of people to the said exchange. This crypto exchange platform was founded by these two ambitious Chinese dudes namely: Changpeng Zhao, the CEO, and Yi He.
Binance also spans an entire ecosystem to spread the freedom of money and building the infrastructure for the blockchain ecosystem. They also have a charity as one of that ecosystem. Donate for goodness sake man and all that help you have given will return back to you one day. One way or another. :゚。( * ´ ◡ ` )
Okay, you got me. Hit me with that Binance Lending stuff. I will lend crypto right, then earn passive cash!?
Recently, they launched a new exciting way to earn passive crypto and that is Binance Lending. And yeah short story, you lend some crypto, hold it in a certain time period. And boom, earnings!
How Binance Lending Works:
Subscribe

With Binance Lending, you can choose from a wide suite of crypto lending options. Available in Bitcoin (BTC), Ethereum (ETH), Tether (USDT), and more.

Hold

Binance Lending products helps maximize your benefit. Just hold your funds in the Binance Lending product you are subscribed to and grow your wealth with accruing interest.

Get Earnings

Interest will be distributed to you every day (for flexible deposits) or on the redemption date (for fixed deposits) automatically.
Binance offers two types of crypto lending. You can choose any of them to earn passive cash.
Crypto Lending Type 1: Flexible Deposit
Flexible Deposit is your crypto savings account. Subscribe your crypto to earn interest, with the flexibility to redeem your funds at any time.

Crypto Lending Type 2: Fixed Deposit
Fixed Deposit is for the guys commited to hold crypto on a certain period for a much higher interest earnings.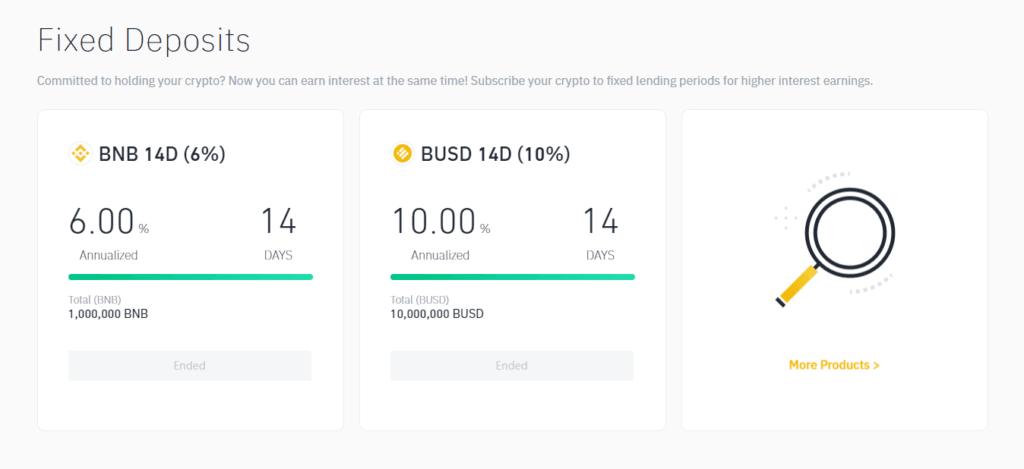 That's it! If you haven't registered yet in Binance, use my referral link – https://www.binance.com/en/register?ref=DSI91NEY so we both can earn 10%. (Well, better than earning nothing when you register). Then check out Binance Lending. Subscribe, hold and earn passive crypto.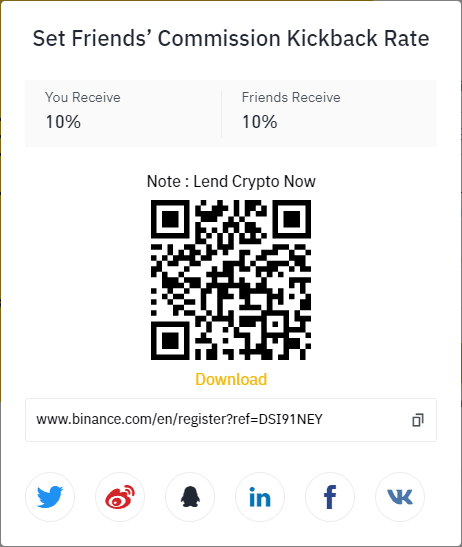 ---
App Recommendation
Have you heard about BIGtoken before? I have made a very complete guide and review about it. So make sure to check out the link to know if its legit or not.
---
To know more about me check my about page. Moreover, to see more content like this check the homepage of my blog.
Cheers!

Chief Editor and Website Owner
A software dude and the website owner of Money For My Beer. The site where the best people stories and legit money making online is compiled.