11 Important Benefits of Having Epoxy Floors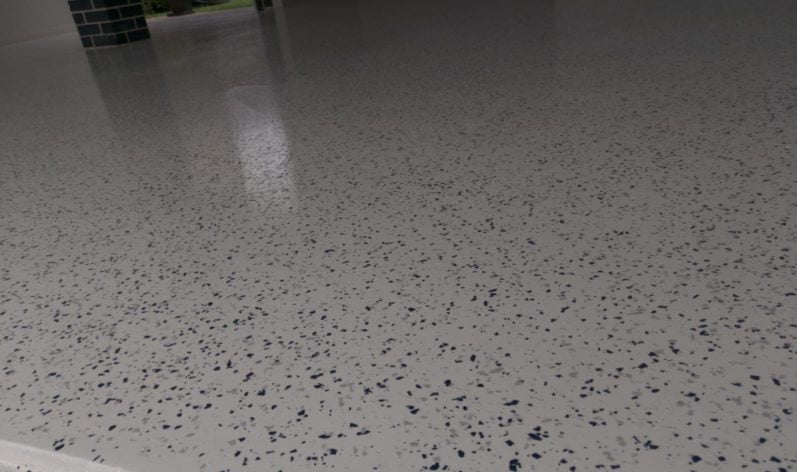 Not many people know about the benefits of having epoxy floors. So, we have created this list to educate you on why you should have epoxy for your flooring.
Floors are an essential part of any building. Yet, they are usually unnoticeable unless there's something wrong with them.
Having epoxy floors actually contribute a lot to space. So, that's why it is necessary to have long-lasting and protecting finish for our floors.
Well, move over tiles, concrete, and terrazzo. If you are a house owner and wanted an upgrade for your residential floors. And also, to make it long-lasting without breaking the bank. Then, epoxy flooring is the answer.
It doesn't matter if you have an existing floor or planning for a new one. Because, epoxy floors are guaranteed to transform your space and at the same time protect your floor, reaping the benefits of having one.
How Familiar are Epoxy Floors to People?
Epoxy floors are still unfamiliar to a lot of people.
That is because, commercial and industrial spaces are the most common spaces where epoxy flooring is installed. Which, these spaces are not that common to have for a common man.
Concrete floors are where the chemical mixture is applied over. Thus, providing a smooth, and durable surface that could withstand heavy loads and last for years.
What is Epoxy Floor?
An epoxy floor is one of the toughest and probably the most durable floor system offered in the market today. It is a surface composed of multiple layers of epoxy applied on the floor. Most commonly over a concrete floor that serves as the base – with a depth up of at least two millimeters. It can depth up to 8 millimeters.
Epoxy floors are bright and professional. Their appearance alone makes them enticing to use. In addition, the smooth and even surface is also very easy to sweep and maintain. Since not much sticks to this type of flooring, cleaning up a mess is very easy.
Did You Know?
But did you know that the terms epoxy floor and epoxy floor coating differ from each other? Their depth makes them distinct from each other. Epoxy floor, as stated above, is at least two millimeters thick while an epoxy floor coating has less than two millimeters worth of epoxy in it.
In addition to that, epoxy floor is the final stage of multiple epoxy floor coating. It is a system that varies depends on the usage of the epoxy floor and expectation of the floor.
Also Read: Why Hiring a Professional Epoxy Floor Installer is Better vs Doing it Yourself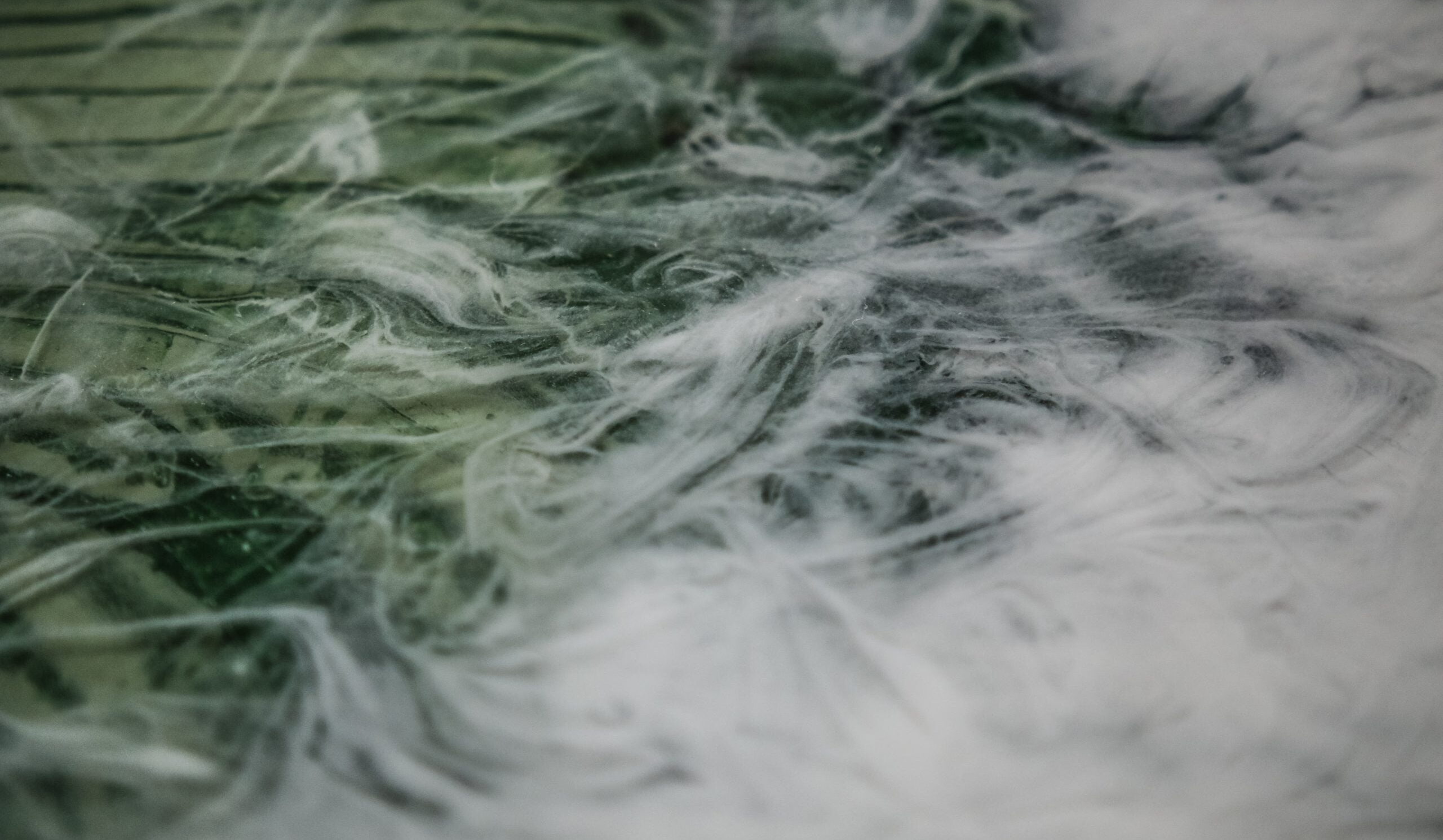 Furthermore, like what the terms suggest, it contains epoxy. It is applied as a coating and also an actual thermosetting resin formed when you mix one-part epoxide resin with a one-part polyamide hardener. This means that the strength of epoxy is from the hardener which also acts as a catalyst.
Mixing the two parts leads to a chemical reaction that creates an exothermic curing process. This process is the reason for the superior strength and durability of epoxy floors.
So, What Are The Benefits of Having Epoxy Floors?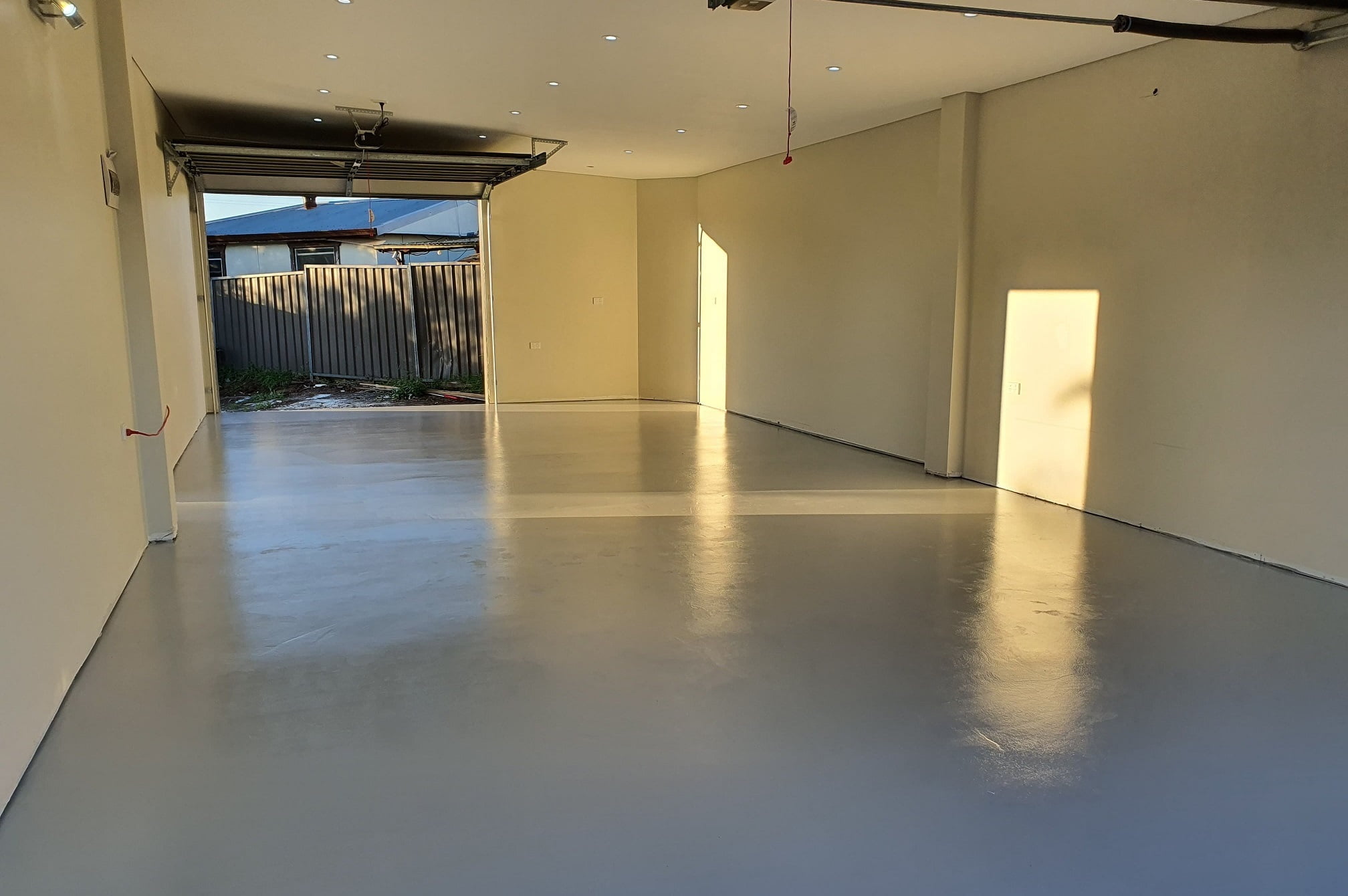 We have created this list to educate you on why you should have epoxy floors.
Benefit 1: Durability
By the time bare concrete floors are covered in epoxy, it becomes stronger. The tough material that makes up the coating makes the floor resistant to external forces.
It also prevents stubborn stains and chemicals from sticking on the surface. Excellent floor protection means it will last longer, cutting your expenses for floor repairs.
Benefit 2: Strength
Once the floor becomes a solid polymer, the end result is an incredibly strong floor. With epoxy, the floor can handle impacts and shocks.
It enhances the floor's ability to withstand a substantial amount of weight.
Moreover, adding epoxy to concrete increases its surface strength from 3,000 pounds per square inch to 10,000 pounds per square inch.
Benefit 3: Ease of installation
Installation is quick as 1 2 3. It could be installed over other flooring types like tiles or concrete floors, just make sure to consult with your most trusted flooring specialist first.
Most epoxy coating available in the market today is self-leveling, which means lesser labour time.
Also, take note that installing an epoxy flooring system is not recommended for home DIY projects. And, that is due to safety reasons, using heavy machinery and unexpected supervises.
It would save up much more of your time if you leave the task to the professionals.
Benefit 4: Easy to clean
Thanks to its smooth surface, epoxy coated floors are easy to clean.
They are not as porous as bare concrete floors, so spilled liquids won't stain on it.
The shiny and resilient epoxy-coated floors can be easily swept and cleaned whether with a broom, mop, or vacuum. Any bacteria, germs, grime, and other contaminants won't adhere to epoxy.
Soap and water will do the trick in cleaning epoxy surfaces, though take note that acidic products should be avoided because it could dull the surface.
In addition to that, epoxy surfaces are scratch-resistant.
Benefit 5: Aesthetic appearance
There's a lot of colour options to choose from. It could easily match your walls and bring out the best in your interior space.
A wide array of designs comes possible because epoxy floor coatings are highly customisable. It dries up to a high gloss which delivers a bright and professional feel.
Textures and glow in dark options are available as well. Additionally, epoxy floors display a seamless finish, providing that flawless look for your space.
Benefit 6: Resistance to chemicals
This is the reason why epoxy floors are ideally used in manufacturing plants, warehouses, food and beverages plants, pharmaceutical buildings, and in laboratories.
Epoxy could withstand exposure to potent chemicals frequently used in the above-mentioned industrial spaces.
Benefit 7: Improve safety and visibility
With epoxy flooring, safety standard gets an upgrade. The different colours available allows proper designation of traffic and work zones, promoting safety at work.
It creates a slip, impact, heat, and fire-resistant flooring solution. The high gloss finish of epoxy floors helps in improving the visibility within the space.
Clearly, epoxy floors have this elegant look due to the intense sheen it has that increases the amount of light in a room.
Benefit 8: Brightness
The high gloss surface of the epoxy floor greatly affects the lighting of your space.
It dramatically increases the floor brightness by up to 300%. The glossy surface reflects the light and illuminates the entire area.
Benefit 9: Long-lasting
It is tough as it sounds. And being tough means, it will stay for a long time.
As mentioned, it is a durable flooring choice. This type of flooring is resistant to almost anything, so it wouldn't be damaged easily.
It provides guaranteed protection for your existing concrete floor.
With all these qualities, isn't it making epoxy worth every penny? It makes for a very good investment.
Benefit 10: Eco-friendly
Yes, it is a green option primarily because there's lesser material usage. Plus, there's no need for it to be replaced continuously.
There's a very minimal effort needed in installing an epoxy flooring system in your space.
Unlike in other flooring options, there's a lower demand in appliance usage, and epoxy usually requires tools for rolling it out.
Benefit 11: Cost-effective
Epoxy flooring is a very affordable option. If you're worried about your current flooring removal, well the good news is epoxy can be directly applied to your existing floor.
That alone cuts your removal costs. Having an attractive, elegant floor doesn't mean it has to be expensive.
With epoxy as your choice of flooring, you are saving more and getting more from your floor.
Looking for Trusted Epoxy Flooring Specialist?
If you are in Brisbane or simply wanted to know more about your floor then Epoxy Flooring Brisbane is here to help you.
We can evaluate the moisture tolerance of the floor to minimize the chances of delamination. Thus, making your floor perfect and performant for years.
Why choose Epoxy Flooring Brisbane to provide service for the benefits of having epoxy floors?
We are ready to help you select the best flooring solution suitable for your flooring needs. Every floor is unique, we work closely with you to make sure we only deliver the best impressive results that last and leave a lasting impression.
---
If you like what you have read about the "11 Important Benefits of Having Epoxy Floors", please comment down below. As we would like to hear your thoughts about this.
To see more content like this check the business section of Money For My Beer.

"Epoxy Flooring Brisbane has been transforming new and old concrete floors into durable, high-performance surfaces for years."
Specialties
Industrial Environment Coating System • Garage Flooring Coating • Warehouse Flooring Coating • Residential Flooring Area • Workshop Flooring Coating • Concrete Resurfacing • Food Processing Area • Epoxy Cutting Board • Glow in Dark Epoxy Floor • Workshop Epoxy Floor Coating • Concrete Floor Polishing in Sydney • Shot Blasting: An Efficient Surface Preparation • Industrial Epoxy Coating • Line Marking • Tile Glue Removal
History
Established in 2005.
We started our business, Epoxy Flooring Brisbane to add durability and spark to homes and businesses. Our clients are impressed with our epoxy flooring system which is gaining in popularity and versatility in Brisbane. Selecting the right installer is important and our team at Epoxy Flooring Brisbane is meticulous in their preparation and application. Our combined experience in the flooring industry has seen us undertake jobs of all sizes and challenges. You can count on us to get the job done right. When you contact us, you can feel confident that we will find the right solution for your flooring needs. We are reliable and efficient, and deliver professional results every time.
Meet the Business Owner
Business owner information
Darius Soltani has been in the flooring and restoration business for the past 20 years. He has an amazing and very hard-working team that can help you do something amazing.